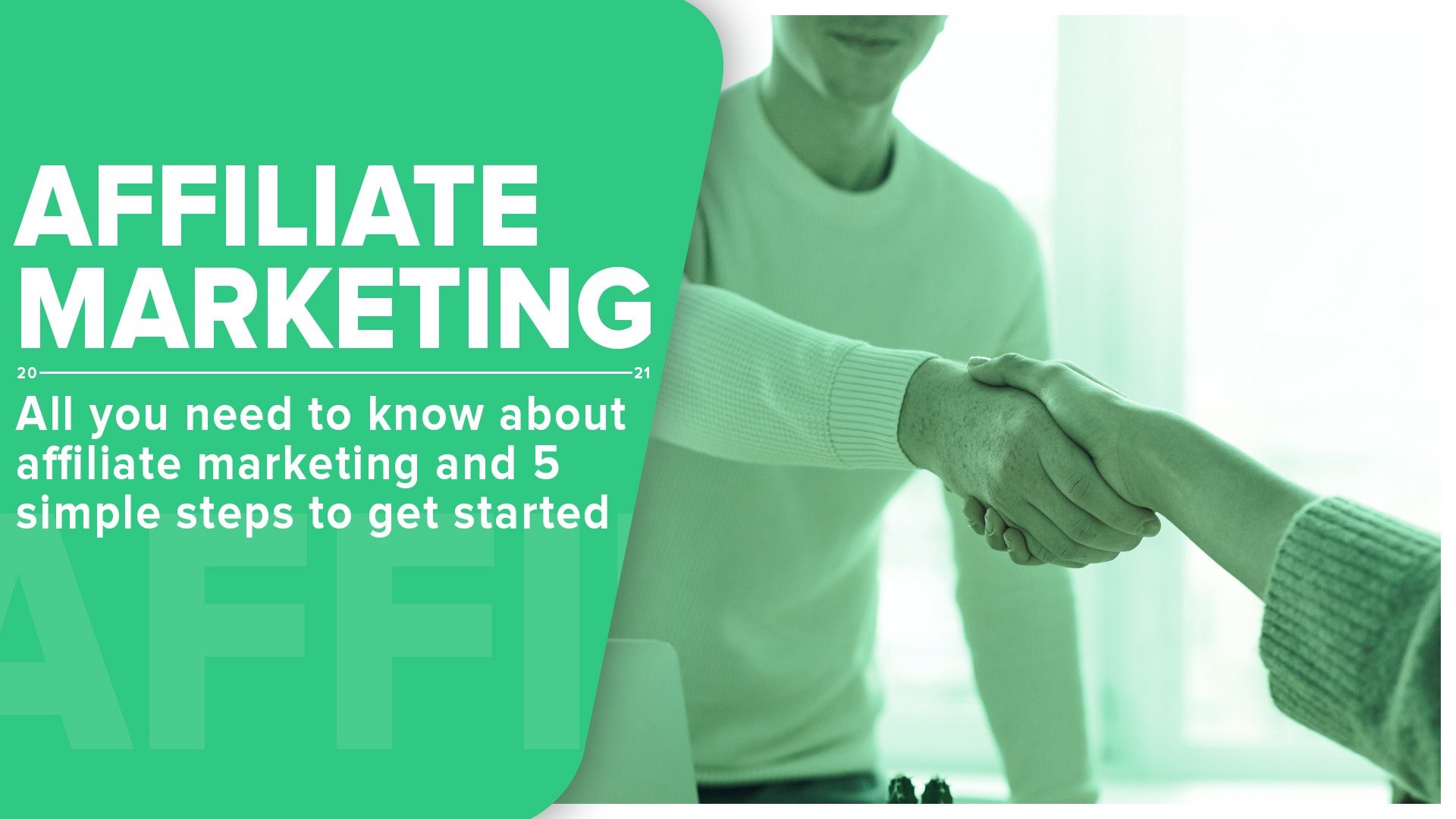 There is a well-known phrase that to become financially independent you have to have more than one source of income. In other words, milking your 9 to 5 cow isn't going to be enough to become financially free.
Generating passive income through assets could be one of the ways to earn additional money, and in recent years it became a trending topic. According to Investopedia, passive income is generated from the assets such as rental property or any other type of business where the person doesn't have to be actively involved.
As a result, Affiliate Marketing could be one of the ways to generate passive income online, and according to Statista, it's estimated to reach an 8.2 billion dollars industry by the year 2022.
In today's article, we'll share all the secrets about affiliate marketing, and how to successfully run it. What platforms you can choose and 5 easy steps to get started as an affiliate. And don't forget to stay with us till the end, because we've got a bonus point for you. 
What is Affiliate Marketing?
Definition
To begin with, Affiliate Marketing is a business model where an affiliate earns a percentage of sales commissions from the merchant selling their products online.
In order to successfully run an affiliate marketing business, several parties have to be involved. For this, you need affiliates, merchants, networks, and customers who buy the product.
On the other hand, affiliate marketing can be described as the type of advertising form where the commissions are only exchanged after a purchase has been made through associated links. 
Different Types
In addition to that, there are three main affiliate marketing types, Unattached, Involved and Related marketing.
Unattached Affiliate Marketing
The following is the simplest and least strict form of advertising. Here affiliates don't need to have a close connection to the product or service they're promoting. Therefore, they don't need to be experts in explaining the benefits of the product and how you should be using them. They aren't directly involved in its misuse or any other problems customers might have. As the result, all the responsibilities and customer support fall into the hands of merchants.
Involved Affiliate Marketing
Moreover, this marketing type needs a much deeper relationship between the affiliate and the product they're selling. Here influencers are expected to know much more about the products they promote. They should at least have tried it themselves, and be confident about sharing positive experiences. Otherwise, it's very easy to spot disguise, and that something is kept in secret. Consequently, that can result in losing your audience and a decrease in your personal reputation as an influencer.
Related Affiliate Marketing
To sum up, related affiliate marketing is somewhere in the middle between the two. It requires a better product understanding than unattached, though not more than involved affiliate marketing. As the result, product promotion isn't aimed at a broad audience and is focused more on the specific niche. Where the affiliate isn't responsible for product quality or its misuse.
Relationships
Generally speaking, the success of affiliate marketing highly depends on the relationships between four parties: Merchants, Affiliates, Customers, and Networks.
Merchant
Merchants, better known as partners, brands, or vendors are the ones that create the product. To clarify, they're the starting point of the affiliate chain and without them, we wouldn't have what to sell. Merchants can vary in size, from small, single entrepreneurs, to big and well-established brands.
Affiliate
The affiliate, sometimes known as the publisher, uses his channels to promote the product. For example, writing daily blogs, creating Youtube videos, recording podcasts, and much more. Using his best persuasion skills, the affiliate tries to convince the value of the product in order to earn commission from each sale he makes.
Customer
Without customers, the affiliate marketing cycle wouldn't exist. They're the ones spending money on the products and successfully stimulates the ecosystem. 
Today, thousands of new blog posts come daily, and customers have a massive choice of what to consume. Now, more than ever before it's important to create rich and diverse content that standouts across the internet. And only then you've got a chance to build a loyal audience who will trust you and follow your recommendations.
Network
Lastly, a network isn't a very important step within the cycle. Though many influencers join affiliate programs because of various other benefits. Marketplaces such as Amazon associates or ClickBank have massive databases of products. Here influencers choose which products to promote to their audience.
In addition to that, they vary in size and signup complexities where sometimes affiliates have to go through complicated and long-lasting signup applications. They differ in sizes too, from small merchants to big and well-established industry players. In short, sometimes it's even better to choose smaller size networks. Because they tend to offer better commission rates or longer cookie durations.
How Affiliate Marketing Works?
To begin with, the affiliate marketing cycle starts with an affiliate, where you have to decide what would you like to promote. After you settle with something you like, you have two options.
Contact the merchant directly and ask if they have an affiliate program, or choose one of affiliate platforms.
Next, discuss the commission rates that could be flat rates or percentages from a sale. After that's done, you get a special link that tracks your sales and leads the audience to the merchant site. Depending on which affiliate program you signed, commission links can vary in different attributes. For instance, a link received from Amazon tracks leads up for 24h after clicked. On the other hand, the link from the JotForm Affiliate Program lasts for up to 60 days!
Now it's time to place your custom links across your media channels. For instance, put it across blog posts, Youtube videos, or any other content you're creating. There are various forms of how you can present that, from product reviews to popular unboxing videos and etc. The most important thing here is to be transparent with your audience. To clarify, don't hide the fact that you earn commissions from your content. Despite that, you already have to make promotion disclaimers by the FTC, lying to your audience could be even worse. As the result, it can damage the connection with your audience and create unhealthy relationships along the way.
The following is the process that most affiliates enjoy, is harvesting your commissions. Commission rates, depending on various different factors, vary from as low as 5% up to a staggering 50% per sale. Where the latter usually comes from promoting big events and some classes or training.
Lastly, depending on the vendor you've chosen, some pay your commission rates on a monthly basis, some do that differently. For example, the Solvid Affiliate program pays commissions on a weekly basis, which hasn't been seen in the industry yet. Though, before you make any important decision on which vendor to choose, make sure to double-check the payment methods they offer. Because not everyone offers direct online payments to your bank account.
To sum up, don't forget that your affiliates aren't your employees, they're your partners. Therefore to keep a healthy and long-lasting relationship, you have to be transparent and kind to each other. And believe me, great things will happen together!
What are the Most Popular Platforms?
Depending on your content, amount of your traffic, and other things, affiliates can choose from different programs to signup for. Today we'll share our top 5 picks, which will take less than 15 minutes to get started.
1. ShareASale Affiliates
ShareASale is probably one of the oldest players in the industry and was established back in the early 2000s. They offer a huge marketplace to choose from different products that will meet even your pickiest needs.
Flexible Payment methods that offer both digital and standard payments
Has to offer a wide range of products selection from home care detergents to handcrafted jewelry
It's not that easy to setup and might require some technical knowledge to get started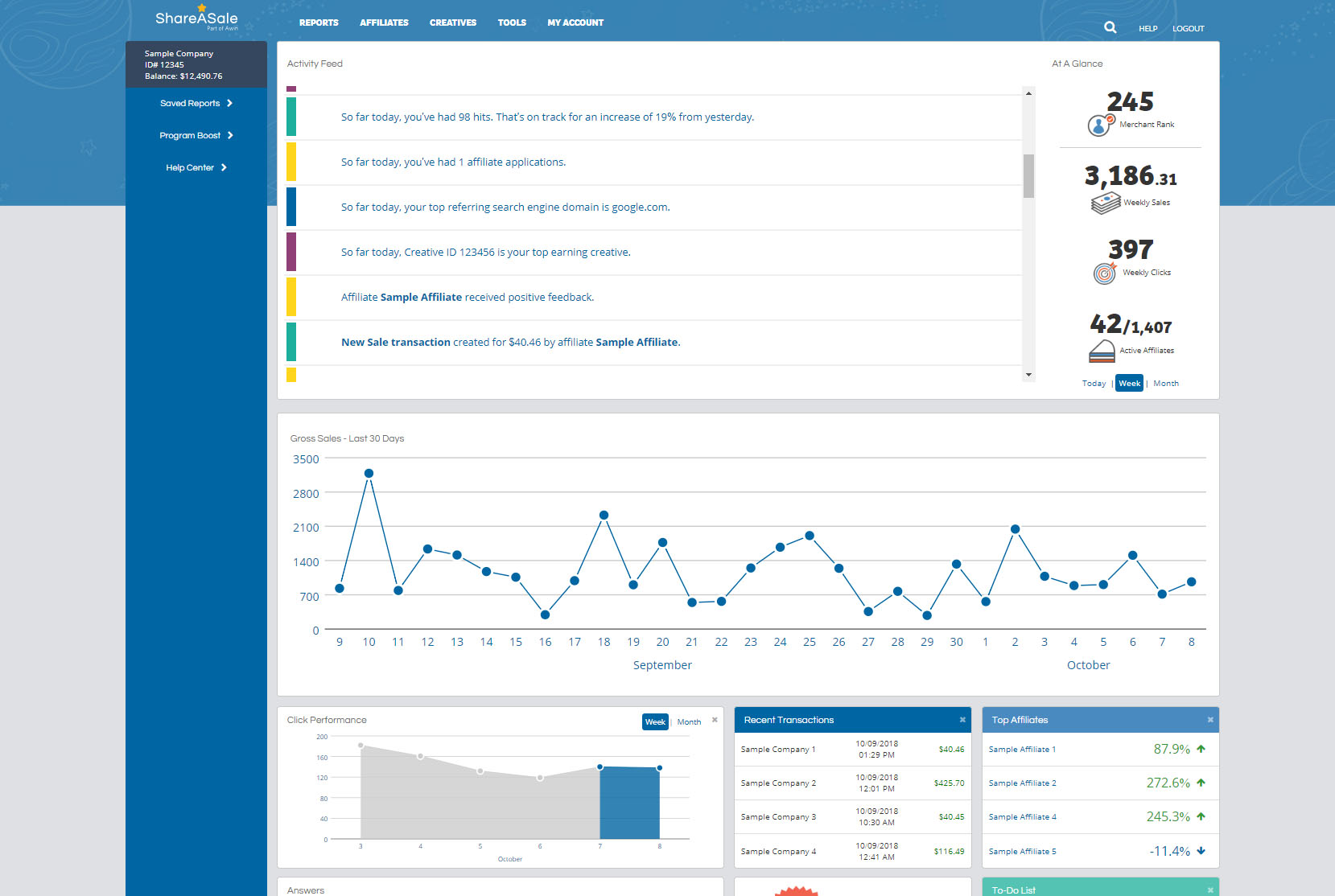 2. Clickbank
Likewise, as the previous marketplace, Clickbank is quite an old industry player and was founded back in 1998. It's a huge product library to choose from and is slightly easier to set up than its former competitor.
It has a huge products and services library
It's easy to navigate and find the best deals suited just for you
It has a payout cap that limits the rates to $150 per referral
They don't support digital payment methods, only Direct Deposit, Wire Transfers, and Checks
3. Amazon Associates
Amazon is one of the top picks for beginner affiliates who just started on their campaigns. Consequently, it has one of the biggest product libraries, from simple coffee mugs to complicated drones delivered within a single workday.
Offers up to 10% commission for any qualifying product sale which came from the custom link
Any purchase made from the link counts towards the final commission. Despite that, the original link leads to a completely different product
Unfortunately, the affiliate link lasts only 24h after it has been clicked
Lacks digital payment options and to this day supports only payments by check, bank transfer, or gift cards
4. Shopify Affiliate Program
Shopify is one of the leading platforms inside the eCommerce business. Therefore, it has a huge library and is quite popular among bloggers and other online retailers. It offers great products that are very useful to affiliates selling to specific audiences.
It's a leading eCommerce platform with a massive library available to all type of content creators
For the first two months, you get a referral's subscription bounty of up to 200% for a maximum of $598. Similarly, for enterprise plans, you get up to 100% for a maximum of $2,000
It serves quite niche products that work best with specific audience needs
5. eBay Partners
It's one of the biggest auction sites which has its own affiliate program and is very rewarding for new signups. In addition to that, it offers a huge and rich library of various products and listings.
It offers one of the biggest and most diverse libraries in the industry
It's easy to set up, and it doesn't require much technical knowledge
It gives double commissions for the first 3 months since signup
You don't get commision sales when the auction ends in 10 days even if you brought the winner bidder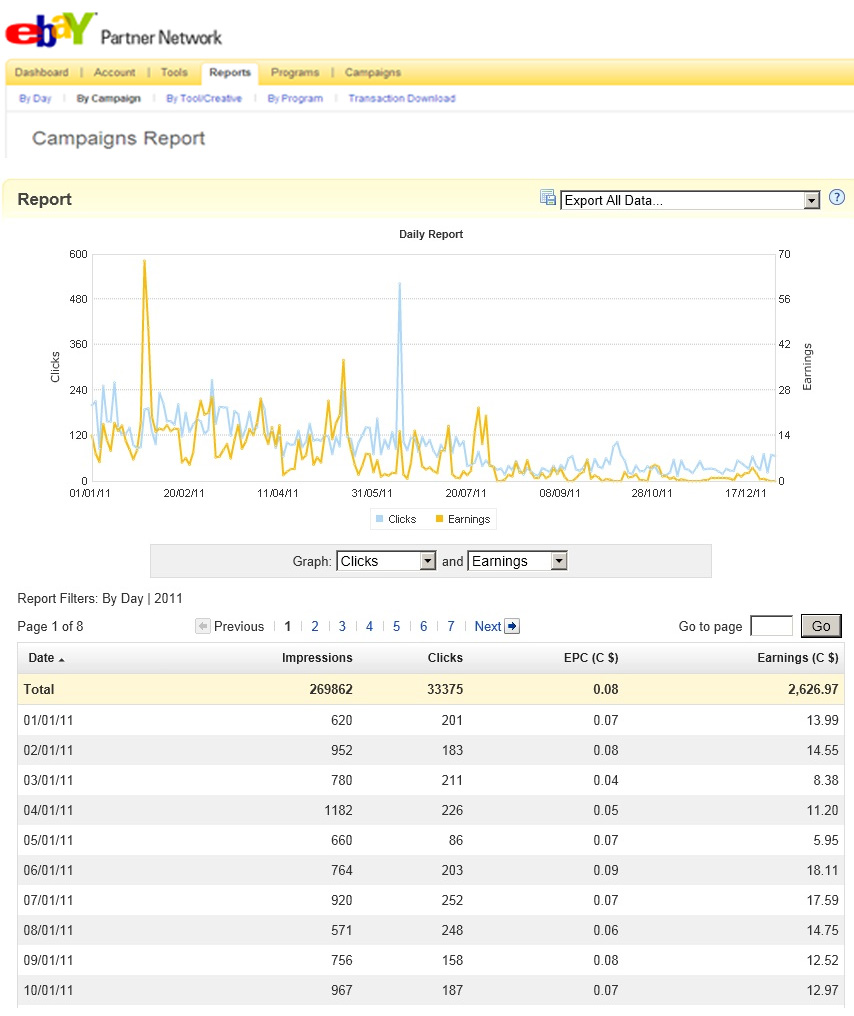 How to Setup an Affiliate Marketing?
Become an Affiliate
Firstly, becoming an affiliate marketer doesn't cost that much money. Above all, it's important to reflect on your content and how do you plan to grow your audience. The more niche your content is, the better it's because you'll have smaller competition. As a result, some companies like to call these types of influencers, micro-influencers. And they just love them because they reach the most specific audience and are more affordable than mega influencers.
1. Grow your Audience
As obvious as it sounds, one of your first and most important goals should be to grow your audience. Let's say that you've already successfully run an online blog about drones. That sounds like a niche subject, right? Meanwhile, let's say that your monthly website traffic is around 2,000. Which is pretty good numbers for such a blog.
Furthermore, think of marketing strategies of how you can double the amount of your audience within the next 3 months. For instance, start writing better content or create several collaborations with other influencers. Stick to your plan, and adjust it with the time when you see what works and doesn't.
2. Join Affiliate Marketing Platform
When your audience size is sufficient and you generate a great website traffic. it's time to find a good network.
Let's think here for a second, would you rather apply to big and well-established networks, and probably receive quite small commissions? Or look for brands that match your subject and check if they offer better conditions?
Well, the second option looks much more attractive, because smaller vendors usually provide better commission. On the other hand, if you can't find brands operating in your area. We can always fall back to our second option and signup for a well-established network.
Since our blog is about drones let's do a quick sweep around the internet and see what we can find. After a quick search, we come across several websites that sell drones or flying courses. Consequently, after checking their website, we find that they have affiliate programs with up to 70% commissions on each sale!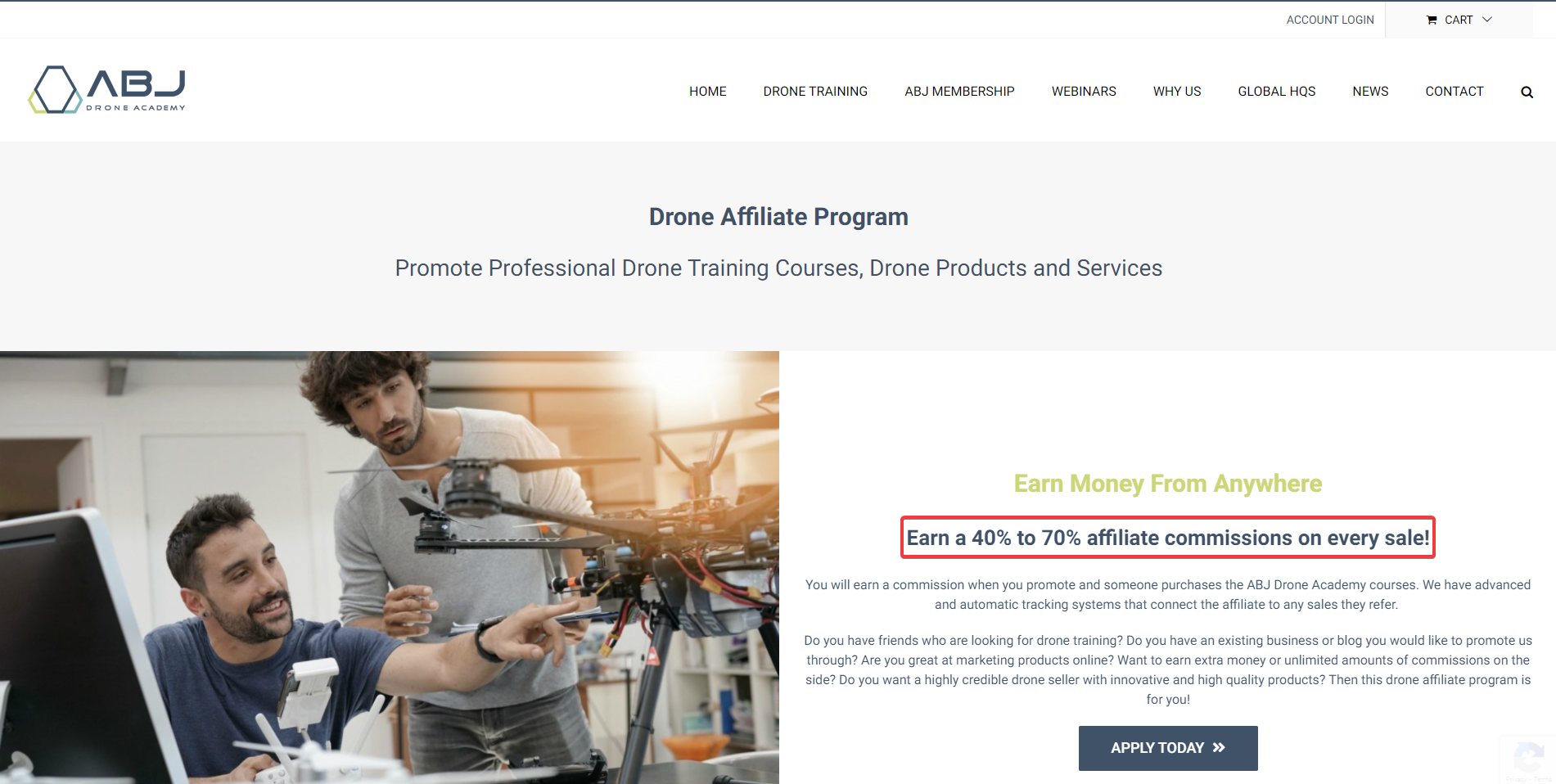 If that doesn't work, we can sign up for the Amazon program. Which has a proven track record and has to offer a massive library of products.
3.Choose a Product or Service
After we've found a merchant we would like to work with and applied for their affiliate program it's time to choose the product to promote. Since you know your audience the best, make wise decisions when choosing the product. Therefore, don't rush with the first option you come across and weigh all the available options.
Maybe, your audience is money savvy and won't pay more than $300 for a drone. Or they're slightly bigger spenders and can invest in a higher-tier drone. After you've put some thoughts into it and came up with the final decision, look for a suitable product that matches your needs and apply for the commission link.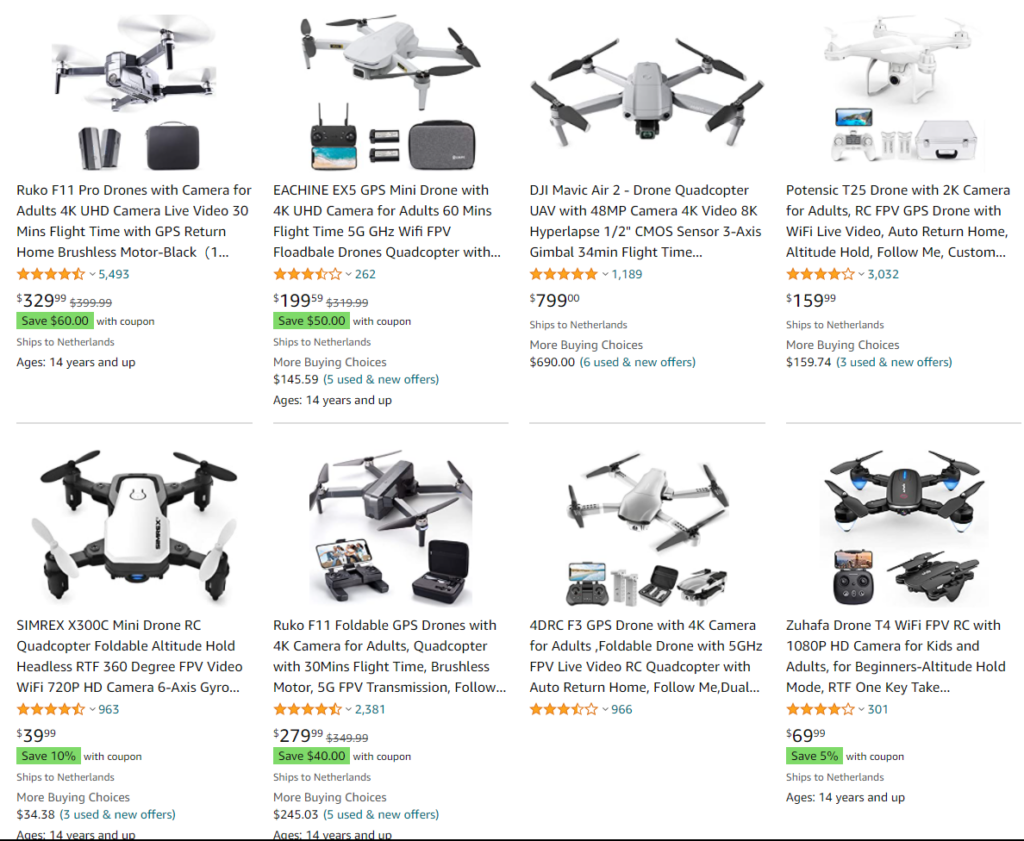 4. Promote it
Finally, the fun part starts, and with the link we just received we can start the promotion. Here there is no right or wrong way to do it, or which media to choose.
Therefore you can promote it via blog posts, Youtube, or even TikTok. If you collect email lists, great! So make sure to use them, because that's one of the best options to personally reach your audience. Consequently, it's proven to have one of the highest conversion rates.
Next, create high-quality content, write detailed product reviews or unboxing videos on Youtube. Make sure that every paragraph or minute counts and deliver the best quality you possibly can.
Furthermore, many entrepreneurs say that great copywriting skills have a lot to do with how well we'll do in sales, and it's one of the essential skills in our skillsets. As the result, to improve your copywriting skills you can take online classes, find professional mentors or read books.
"Ogilvy on Advertising" by David Ogilvy is one of the greatest classics on Advertising which shares secrets of advertising that really works and is sometimes referred to as the Bible of copywriting. Consequently, it will teach you how to write a great and successful copy that sells and gets people's attention.
And yes, that was an affiliate link, but we don't hide this fact, and if you would like to support us and read one of the best pieces on advertising, it's great. On the other hand, some affiliates like to keep their commission work secret and don't share it with their audience. However, that's a dangerous route to go, because it breaks trust and transparency between you and your audience. And over time you're risking losing your hard-earned reputation.
5. Track the Progress
Finally, when everything is done, and your affiliate marketing is set in place and running, you can relax. Lay your legs on the table and enjoy the profits.
Or not so quickly, because I have to disappoint you, that at the beginning of your affiliate journey, not everything will be so great and sweet. To clarify, you'll have to put in tons of work, and discipline to create a great base for your future success.
Meanwhile, don't forget to track your commissions, see which links sell better, and replace poor performers. Test which affiliate programs work for you, find which platforms give better commissions. Lastly, don't be so obsessed with filling your content full of affiliate links, because it can reduce your content quality and define a bad user experience.
Bonus Point
Advantages & Disadvatages of Affiliate Marketing
Affiliate marketing is beneficial to all parties, both merchants and affiliates. For example, it profits merchants from selling products and saves money from having a full-time marketing team. On the other hand, affiliates earn passive income selling products they like to their audience they enjoy creating content to.
Advantages
Affiliate marketing allows merchants to reach wider markets
Merchants can choose qualified leads and have control over with which affiliates to work
Advertising costs are lower than having a full-time marketing team
Influencers can choose networks and products to work with that match their best interests and audience needs
Disadvantages
Despite that affiliate marketing technology have highly advanced over the years, it's still suitable for fraudulent users
Merchants don't have creative control over the content affiliate's create
Commission rates are dropping each year
Conclusion
In conclusion, affiliate marketing is a business model between the two parties, merchant and affiliate with the end goal in mind of selling products and earning commissions.
Moreover, it's the process all about building great relationships between four parties, Merchants, Networks, Affiliates, and Customers. Merchants or producers are the ones who create the products. Networks are usually websites made for merchants to place their products and affiliates signing up for promotion work. Affiliates are people who promote the products with the end goal in mind to receive a commission. And lastly, without customers, this cycle wouldn't exist, because they are the stimulating power in the ecosystem.
In addition, to start an affiliate journey you can choose between two network options. You can look on the internet for the brands you're passionate about. Check if they offer affiliate programs and reach out with a request. Or signup to one of the well-established affiliate marketing networks such as Amazon or eBay. The hardest decision to make here will be which network will you choose. Do you want to potentially get bigger commissions, though have fewer securities about your investments? Or spent less time looking for brands and signup to one of the affiliate programs provided by big networks.
In short, you can take the following steps to start your affiliate journey:
Choose the topic you like and are passionate about. The more specific the better it's. And decide what type of content will you create. Are you great at writing blogs, or perhaps creating videos?
Build your marketing strategy that grows audience and stick to it
Join affiliate programs through specific brands, or sign up to well-known affiliate networks
Choose affiliate products you like and know that your audience will appreciate them too
Using custom links promote the products across your media channels
Optimize the process, look what sells better, what networks give better results, and how your content performs
To summarize, affiliate marketing is a hot and trending topic right now and it's is expected to grow in the near future. Though don't fool yourself, by thinking that it's a very easy way to make a quick buck. It will require lots of hard work, time, discipline, and great strategy to lay down a good base for your affiliate journey. And sooner or later you can start harvesting your first hard-earned profits that can be a great addition to your passive income portfolio.
Have you tried affiliate marketing yourself and what products do you think sells the best?